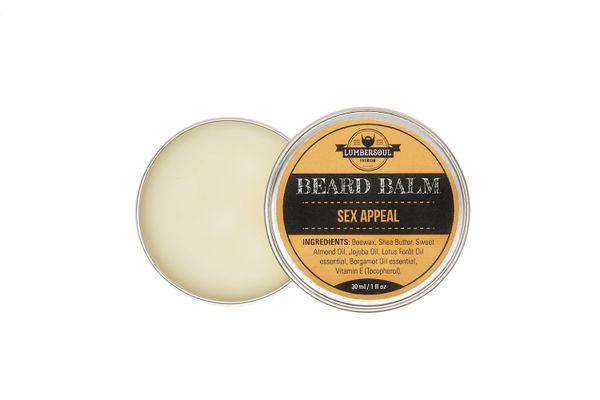 SEX APPEAL | Beard Balm
SEX APPEAL | BEARD BALM 30ml
Handcrafted from the finest waxes, butters and oils, LUMBERSOUL BEARD BALM will give you the control you need. With its medium hold, it will not only style and reduce the stray hairs but condition your beard as well.
SCENT: SEX APPEAL, a lovely citrus aroma with a fine note of bergamot smell.
INGREDIENTS: Beewax, Shea Butter, Sweet Almond Oil, Lotus Foret essential Oil, Bergamot essential Oil, Vitamin E (Tocopherol).
DIRECTIONS
: Ideally apply to your damp or dry, clean beard. Using the back of your thumbnail extract a small portion of balm and warm by rubbing in the palms of your hands. Proceed to work with the balm into the length of your beard, then comb or brush through for maximum hold, resulting in a tamed well nourished beard, that is easier to both shape and style.