PLEASURE GARDEN | Beard Soap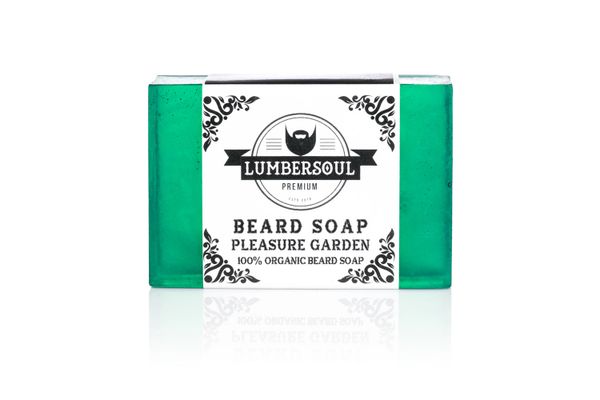 PLEASURE GARDEN | Beard Soap
PLEASURE GARDEN | BEARD SOAP 100 g | 3.5 oz
An exceptional quality Beard Soap Bar made out of vegetable ingredients, enriched with moisturizers and nutrients that will leave you with a softer, more manageable beard and a great feeling skin.
SCENT: PLEASURE GARDEN, an amazing mix of lavender and patchouli essential oils that creates a nature and forest scent.
INGREDIENTS: Cocos Nucifera oil, Elaeis Guineensis oil, Carthamus Tinctorius seed oil, glycerin, Aqua, Sodium Hydroxide, Sorbitol, Sorbitan Oleate, Hydrolyzed oat protein, Titanium Dioxide, Patchouli oil and lavender oil.
DIRECTIONS
: Wet your beard, rub the soap bar on your beard (and head, if you so wish), just once – this soap makes a frothy white mass of bubbles so you don't need to rub the soap over your beard too much. Massage soap into your beard and moustache with your fingertips for a minute or two, then rinse with warm water.